Author: Legacy-WoW
WotLK PVE Blood Death Knight Tank Guide (Quick)
---
Welcome to our Blood Death Knight Tank guide for WoW WotLK. This guide will show you what you need to know to play the Death Knight class as a Blood Tank.
Talents
This is the popular Blood DK Tank build. 4 talent points are left allowing you to choose Scent of Blood for more defense or Morbidity and Dancing Rune Weapon for more damage.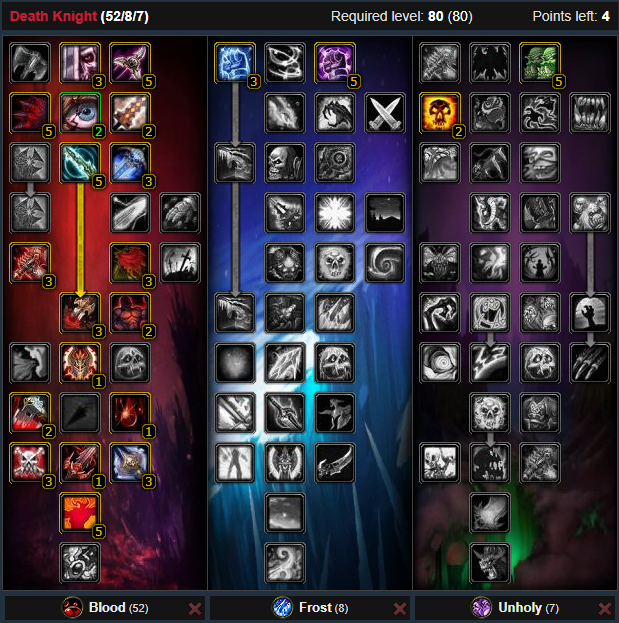 Glyphs
Major Glyphs
Minor Glyphs
Gems
Gems can change based on your build, equipment and caps. You may need to adjust your gems to account for your gear. Personally I had to gem for hit cap until getting better gear.
Enchants
You may need to adjust your enchants to your gear. 
Stat Priority
Hit (8%)
Expertise (26)
Defence (540 for raids)
Rotation
---